I love flip-flops! I wear them April-October, including for my October wedding.
My favorite's are "Sandy" Reefs, the blacks

(although they also come in many fun colors/patterns)

are my go-to shoes- skirts, dresses, jeans, capris doesn't matter! They go with everything, and are super soft and comfy. In fact, over the years I've worn through 3 pairs. These were the latest to meet to bite the dust.
I had a few scary days searching for a replacement pair. See, the problem is I'm a big foot- size 11. No worries though- I tracked some down

(hehehe- I crack myself up)

. Even better- it came as a double pack. Now I'm doubly ready for summer and my trip to Mimi.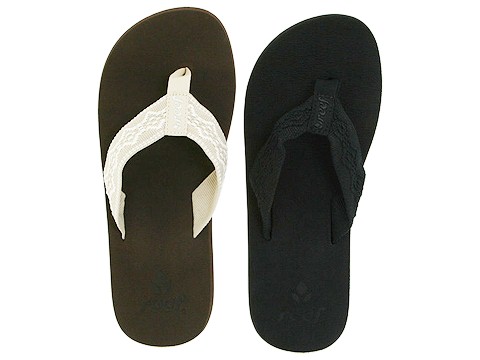 I know I'm not the only one who loves flip-flops- what's

your

favorite brand?