Thank you for all your feedback on my table issues. I'm still pondering but hope to decide soon. Don't worry I'll share photos.
As you know by now, our house was/is in need of a good deal of updating. One major area that needs work is our front yard. We have NO curb appeal.
Case in point- this was our mailbox. It still has the engraved nameplate of the original owner (2 prior to us).
However, wall-mounted mailboxes are not cheap or cute, nor are they easy to find. I didn't really have many specifications in mind, other than large enough to store a magazine flat
(in the original it had to be rolled up)
and not-tacky.
About a month ago I spotted
this simple beauty
at the RH outlet. It was marked down to $38 from $89.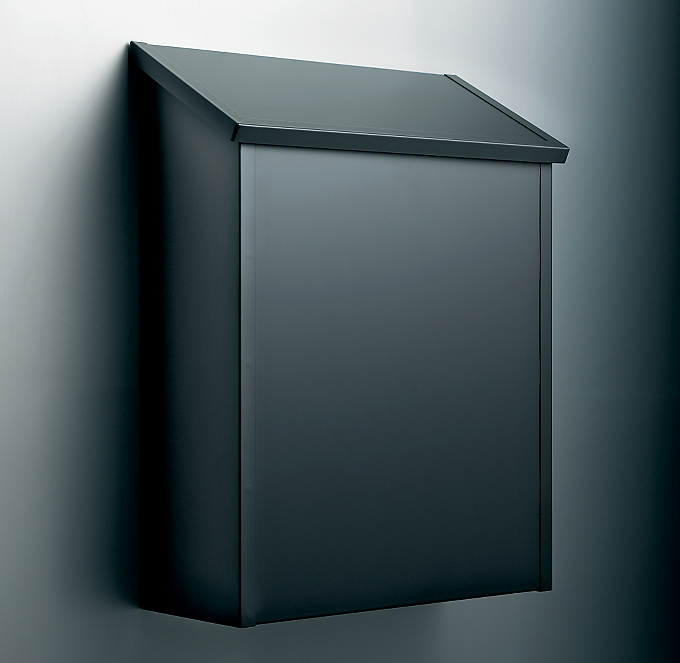 While it definitely fit the non-tacky requirement it was a bit too plain and boring for my taste.
My silhouette machine made it easy to add some Leigh-bellishment.
One last little touch....
since the wall-mounted style don't have flags to make it clear that there is mail to be gathered, our mail carry often failed to pick-up our mail for days at a time. I made this laminated-magnetic envelope with the silhouette (again).
What holds your mail?
*of course last weekend I discovered PB's cute and "reasonably" priced mailboxes. Check them out
here
.