I have little more than a passing intrest in the Super Bowl game. For me the best parts are the commercials and half-time show. Super Bowl food is good stuff too.
Most of this year's commercials were nothing special, in my opinion. My favorite was the
Faith Hill spot
for Telaflora.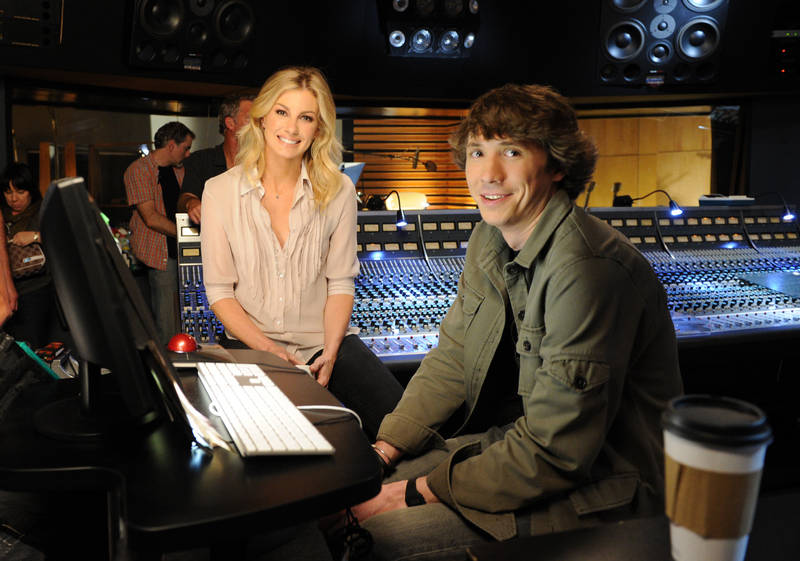 A supposed colleague (the guy in the above shot) asked for her help composing the note attached to flowers he was sending his girlfriend. She advised him to write what was in his heart. His note ended up reading "nice rack".
I thought the half time show was terrific. The best in recent memory. I really like the Black Eyed Peas, and I'm glad they did a nice mix of their older stuff. But for the love of God, what where they wearing?
Not their exact Super Bowl outfits, but close enough. While their lite-brite costumes were distracting, it didn't ruin the show for me. Usher and Slash were nice surprises and the dancing was cool.
I find the
Puppy Bowl
much more enjoyable than the actual football game. I mean aren't these guys much cuter and more entertaining to watch than some sweaty 300lb dude with too many tats?
And these players aren't looking for a big payday but rather a good home is all they want.
Also more exciting than football (to me)- the return of Glee and the end of football season.
What part of the Big Game do you like best?